Topics Map > Teaching & Learning > Assessment > Gradescope

What type of assignment questions can I evaluate with Gradescope?
Gradescope allows you to grade paper-based exams, quizzes, and homework. In addition, it enables you to grade programming assignments (graded automatically or manually) and lets you create online assignments that students can answer right on Gradescope.
For paper assignments, Gradescope works well for many types of questions: paragraphs, proofs, diagrams, fill-in-the-blank, true/false, and more. The biggest users so far have been courses in Math, Chemistry, Computer Science, Physics, Economics, and Business — but this tool is useful to most subject areas and grade levels.
Below are the types of assignments you can create in Gradescope, all of which can be submitted/uploaded by either instructors or students and graded remotely.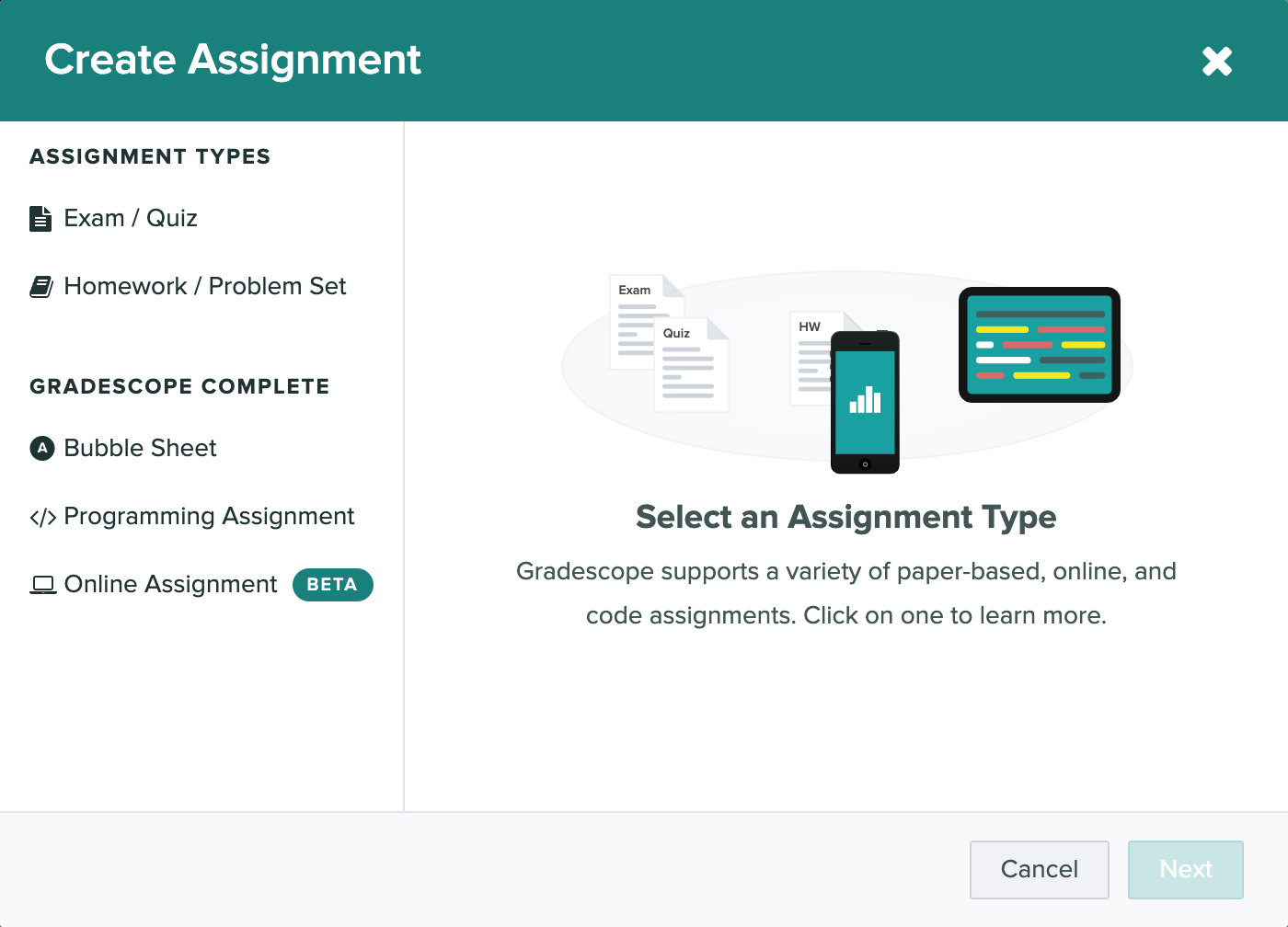 Download the UIC Gradescope Quick Guide to get started or Visit Gradescope.com for more information.