Disclaimer: This news item was originally posted on Wednesday, Feb 15, 2017. Its content may no longer be timely or accurate.
New Phishing Email Targeting Illinois
Posted: 15:53:29, Wednesday, Feb 15, 2017 Expiration: 15:53:29, Saturday, Feb 18, 2017
Be on the lookout for emails that are part of a new phishing campaign.
People at the University of Illinois may receive a copy of the following phishing email. If they do, they should NOT click on any links, and instead simply delete the message.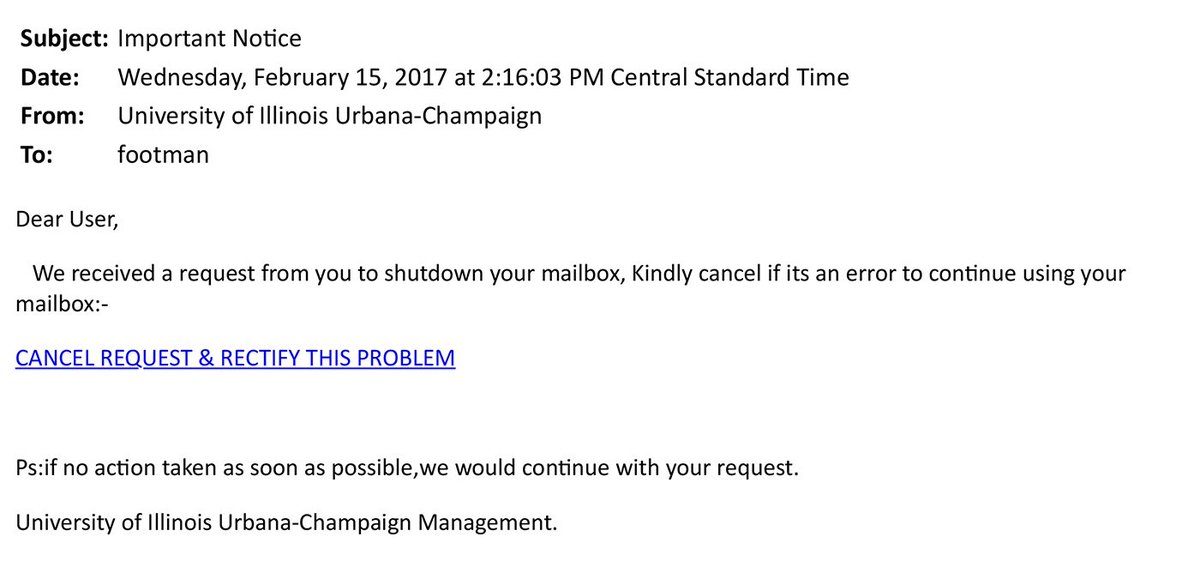 -- University of Illinois Technology Services: Brian Mertz
Created: 09:56:04, Wednesday, Feb 15, 2017 (by Brian M.)
Updated: 15:57:54, Wednesday, Feb 15, 2017 (by Brian M.)